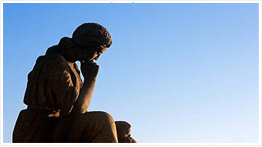 Philosophy-----sense of responsibility creates more value Business guideline
Providing high-effective service and high quality products for customers.
Cultivating professional technical ability for employees, and developing with enterprises.
Creating harmonious society as social member for the society.
Action pointer
| | |
| --- | --- |
| Safety and environmental protection | Fair and strict |
| Customer top: providing high-effective service and better quality products to customers. | Innovation spirit |
| Basic management: improve the whole quality and powder throught competition and check. | International connection |
| Global cooperation | Stressing talents: cultivating professional skills and development together. |
Responsibility
1. Strengthen business operation and transparency
2. Promoting abiding legal regulation.
3. Stressing safety, anti-disaster and environmental protection.
4. Ensuring safety and quality of products.
5. Developing crisis management
6. Accelerating communication negotiation.
7. Strengthening environmental protection and reuse of waste materials.
8. promotion for cultivating and elicits.